Skip to Main Content
It looks like you're using Internet Explorer 11 or older. This website works best with modern browsers such as the latest versions of Chrome, Firefox, Safari, and Edge. If you continue with this browser, you may see unexpected results.
Print Books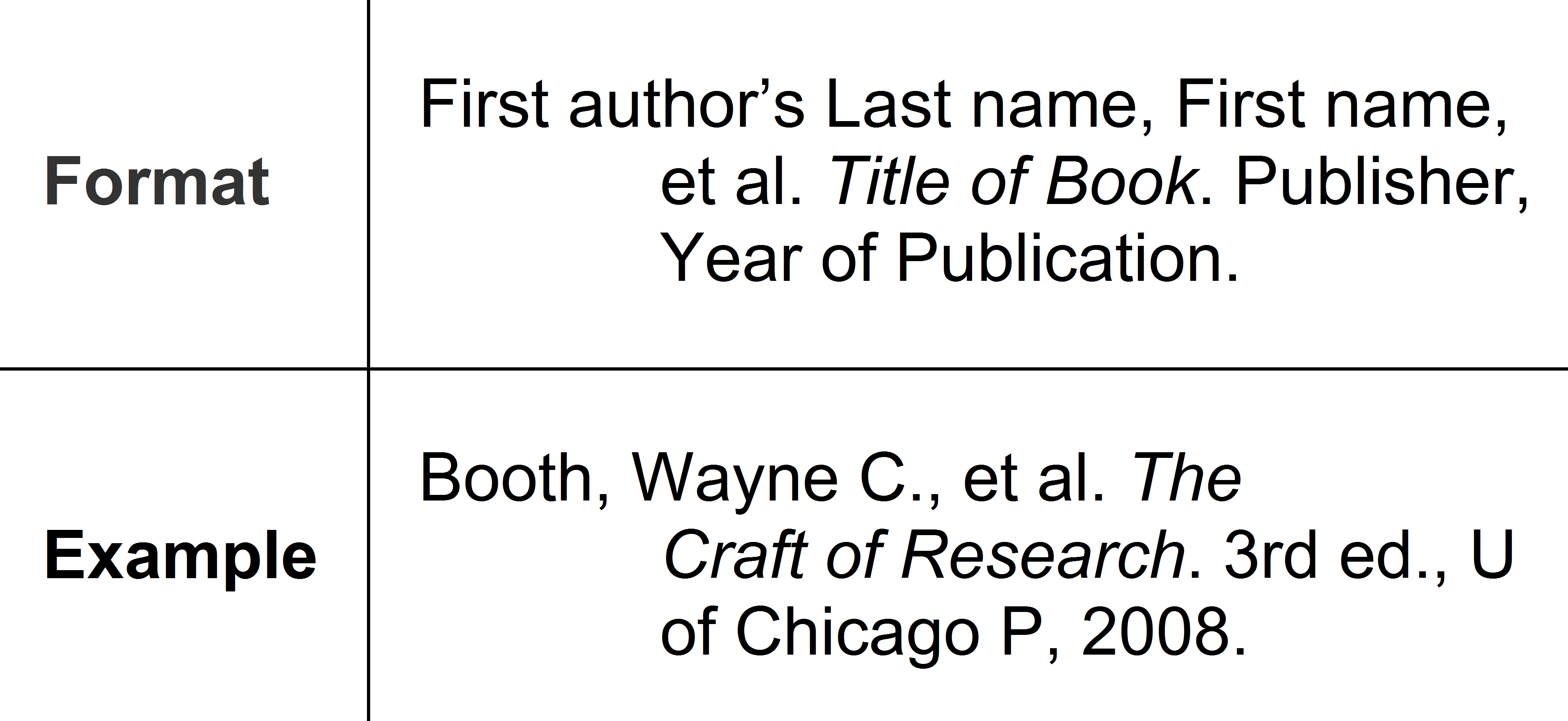 eBooks
Journals
Websites
Social Media / Online Communication
Interviews / Speeches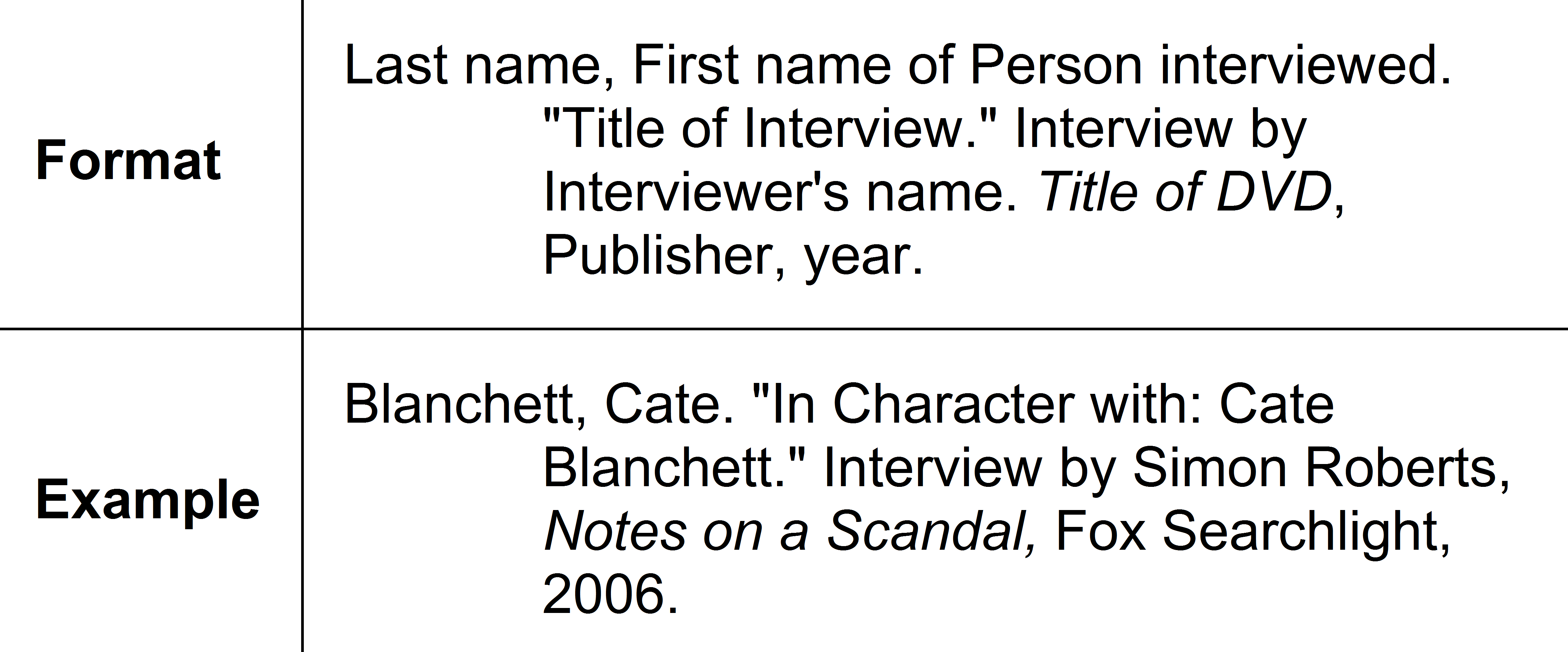 Film / Video Recording
Misc. Printed Media
Live Media
General Points for Referencing
Click here for a full guide for in-text citation
Mention the author's name in sentence, only cite the page number.

Don't mention the author's name in sentence, cite name and page number.

Font and capitalisation must match that in the reference list.

Long quotations (more than four lines) are indented.

More than one reference at the same point in a document are separated with a semicolon e.g. (Smith 150; Jackson 41).

If the work has no author, use the title.

Multiple works by the same author, add title words. eg (Smyth, "Memories of Motherhood" 77).

If two authors have the same surname, use their first initial e.g. (G. Brown 26).
Recommended heading for the reference list is Works Cited, which should be centred.

Each reference should be formatted with double-spacing and a hanging indent.

Watch

this video

to learn how to crea

te

a hanging indent in

M

S Word 2010.

Capitalise the first word of the title or subtitle, and all other significant words.

Author's names should be listed with full forenames if known.

The name of the first author has their family name first. Additional author's names are not inverted (e.g. Smith, Adam, and Laura Childs).

If you cite more than one work by the same author, give the name in the first entry only. Thereafter, use three hyphens instead of the name, e.g. ---.

If a reference does not have an author, list it by title. Ignore the leading article (A, The etc.) in the works cited list.

If you cannot validate a reference's authorship, date of publication or its authoritativeness, especially if it is an online resource, consider using another similar reference that is more authoritative instead.

For a journal article in an online database (e.g. via the Library website) include the name of the database (italicized).

Use the URL that you see in the browser (omitting http:// or https://) unless the source identifies a DOI or permalink associated with it.

When the title page lists two or more publishers which seem equally responsible for the work, cite each of them separating the names with a forward slash (e.g. Cambridge UP / Routledge).