Skip to Main Content
It looks like you're using Internet Explorer 11 or older. This website works best with modern browsers such as the latest versions of Chrome, Firefox, Safari, and Edge. If you continue with this browser, you may see unexpected results.
Prescribed Texts
To access these journal articles, you must log into JSTOR via the State Library of New South Wales using your own State Library card number.
Edgar Allan Poe
Poe and Gothic Creativity

Poe was one of these creators who had to take the negative side of creativity. Considering existence as a dark paradox, Poe could only create an art that reflects the creative cosmic forces that seem to obey a cataclysmic formula, where terror and evil can be felt as sublime.

Poe's Phantasmagoreality

Poe's tales tend to redouble rather than resolve Gothic effects, a twist which initiates their dark modernity and aims at extending psychological disturbance, replaying the usual diseased, drug-fuelled, or feverish imaginings of the protagonists at the level of narration and reading.2 Moving further than William Godwin or Mary Shelley, the tales perform a thoroughgoing Gothicization of consciousness.

The Australian Gothic and Edgar Allan Poe

The fear evoked in the Australian Gothic is different from that evoked by the American Gothic that emerges from sin and guilt, as in Nathaniel Hawthorne's fiction. In the fiction of Australian authors Marcus Clarke and Henry Lawson, as in Poe' s fiction, fear is psychological, resulting from a haunted conscience, perverseness, and morbidity intensified by the environment. The Gothic element in the early Australian fiction, then, can best be understood by comparing it to
the work of Edgar Allan Poe.
To access the article below, log into EBSCO via the State Library of New South Wales using your own State Library card number.
Authoring Monsters: Mary Shelley, Edgar Allan Poe and Early Nineteenth-Century Figures of Gothic Authorship.

This paper discusses early nineteenth-century authorship through an analysis of transgressive, double and fragmented monsters in Gothic novels and tales. Relying on the concept of 'figures of the author', I read monsters such as the vampire, the doppelganger and the cyborg as Gothic refigurations of Romantic authorship. In analysing Mary Shelley's Frankenstein (1818) and Edgar Allan Poe's 'Ligeia' (1838) and 'The Man that Was Used Up' (1839), I examine how the characteristic othering of bodies, such as occurs in the Gothic monster, comes to be representative of the dangers that Gothic writing, in its monstrous and mechanical popularity, posed to the dominant idea of the Romantic author and its features such as individuality, originality and organic totality.
A Rose for Emily - William Faulkner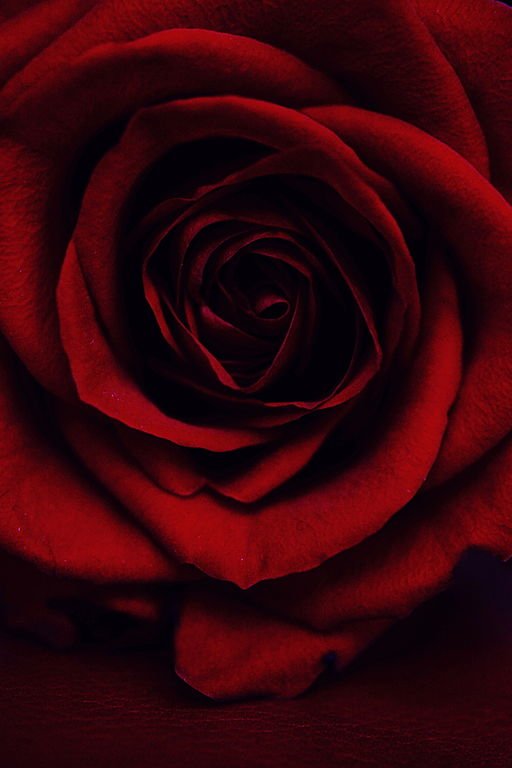 HORROR AND PERVERSE DELIGHT: FAULKNER'S "A ROSE FOR EMILY"

Both grotesquely fat and excessively thin, living and dead, female and male, Miss Emily is, finally, "undecidable," the copresence of opposites. Evading basic distinctions, she is that most gothic of figures: the compound being. But to label Emily and to dismiss her would be to ignore the aptness of her body to the issues raised by her story, for her narrative is concerned with the mutation and corrup-tion of bodies, with violations of the line between life and death, and with the differences and relations between the sexes.

Faulkner's Miss Emily and Blake's "Sick Rose": "Invisible Worm," "Nachträglichkeit", And Retrospective Gothic

Faulkner's apparent allusion to William Blake's poem "A Sick Rose" is a direct reflection of the retrospective Gothic form of the story, but the necessary retrospection, which causes readers to have missed the "sick rose" and the "invisible worm" lurking there, also reflects a psychoanalytic phenomenon called Nachträglichkeit or "deferred action" that helps to account for the story's unsettling appeal.

Grotesque Stories, Desolate Voices: Encountering Histories and Geographies of Violence in Southern Gothic's Haunted Mansions

In this essay I narrate encounters with histories and geographies of violence and oppression in both canonical and contemporary Southern Gothic texts, a textual violence that remains embedded in the cultural memory of America in popular culture, from William Faulkner's short story "A Rose For Emily" and Flannery O'Connor's short story "A Good Man Is Hard to Find" to the FX television series American Horror Story: Coven and the HBO television series True Blood.
Rebecca - Film and Novel
"At Last I Can Tell It to Someone!": Feminine Point of View and Subjectivity in the Gothic Romance Film of the 1940s

In the period from 1940 to 1948, Gothic romance films were produced by almost every Hollywood studio, utilizing some of their most prestigious directors and top box-office performers. The plots of films like Rebecca, Suspicion, Gaslight, and their lesser-known counter-parts like Undercurrent and Sleep My Love fall under the rubric of the Gothic designation: a young inexperienced woman meets a handsome older man to whom she is alternately attracted and repelled.

REBECCA

Rebecca may be subdivided into three parts, each of which contains elements of the other, each of which flows into and refers back to the other in a cyclical renewal of motifs. The first part (the Fairy tale) ends in the marriage and in the arrival at Manderley; the second (the mystery story) ends in the boat house after the disruption of the ball; the third (detective story) apparently resolves itself with the end of the film, but acts as a re-presentation of the beginning; as a re-formulation of the fairy tale as shared memory.

Patriarchal Hauntings: Re-reading Villainy and Gender in Daphne du Maurier's "Rebecca"

I intend to read the novel from a Gothic Studies perspective, focusing mainly on how villainy is articulated throughout relationships between the victimisers and the victimised, while taking into account a crucial question in the field of Gender Studies, du Maurier's portrayal of villainy in Rebecca is not directly related to gender, but rather to the patriarchal abuses of power by those characters who find themselves in powerful positions, in terms not only of gender but also of class.