A CREDENTIAL WITH INTEGRITY - From the President of the HSC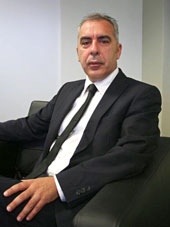 The Oxford Dictionary defines integrity as 'the quality of being honest and having strong moral principles'. When I started thinking about the Higher School Certificate, the word 'integrity' was foremost in my thoughts. The reasoning behind this is that the HSC remains a credential with integrity that is acknowledged across the globe.
But back to the definition, let's look at being honest.
This involves another trio … one that also includes students:
our presiding officers at each examination centre – who ensure that the exams are conducted within the rules
our markers – who follow a stringent and transparent marking process so every student's response is seen by at least two experienced markers
our students – who I am proud to say overwhelmingly respect the 'All My Own Work' agreement.
Who certifies that you will not Plagiarise - Mrs Davis does.
Program completion will be certified on both the Preliminary and HSC Confirmation of Entry - Principal's Certification forms that principals sign and submit in conjunction with the confirmed Preliminary and HSC entries from their schools. A check box is included in the list stating that all students have satisfactorily completed the HSC: All My Own Work program or its equivalent.