How to ditch your fairy
Call Number: F LAR
ISBN: 9781741757378
Publication Date: 2009
Everyone in New Avalon has a fairy. Though invisible, a personal fairy is vital to success. It might determine whether you pass a math class or find the perfect outfit. But all fourteen-year-old Charlie can do is find parking spaces—and she doesn't even drive. At first, teaming up with Fiorenza (who has an all-the-boys-like-you fairy) seems like a great idea. But when Charlie unexpectedly gets her heart's desire, she'll have to resort to extraordinary measures to ditch her fairy.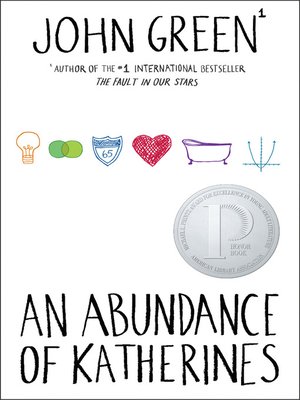 An Abundance of Katherines
ISBN: 9781440629792
Publication Date: 2011
When it comes to relationships, Colin Singleton's type is girls named Katherine. And when it comes to girls named Katherine, Colin is always getting dumped. Nineteen times, to be exact. On a road trip miles from home, this anagram-happy, washed-up child prodigy has ten thousand dollars in his pocket, a bloodthirsty feral hog on his trail, and an overweight, Judge Judy–loving best friend riding shotgun—but no Katherines. Colin is on a mission to prove The Theorem of Underlying Katherine Predictability, which he hopes will predict the future of any relationship, avenge Dumpees everywhere, and finally win him the girl. Love, friendship, and a dead Austro-Hungarian archduke add up to surprising and heart-changing conclusions in this ingeniously layered comic novel about reinventing oneself.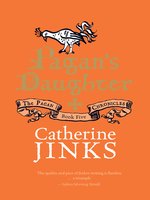 Pagan's daughter
ISBN: 9781741762662
Publication Date: 2007
The award-winning Pagan Chronicles are international bestsellers. And the action-packed epic continues with the adventures of Babylonne - as feisty, funny and irresistible as her famous father. 'The quality and pace of Jinks's writing is flawless . . . a triumph.'- Sydney Morning Herald

'We've forbidden her to speak. We've stuffed her mouth with tow. We've shaved off her hair, once or twice. We've even locked her in that chest over there. And she remains incorrigible. She's eaten up with sin, Holy Father, I don't know what to do with her any more.'

At sixteen, Babylonne is desperate. She's been starved and beaten, she's endured six bloody sieges, and now her aunt wants her to marry a crazy old man who thinks he's a giant olive.

Can she trust the mysterious priest who's been spying on her, claiming to be a friend of her father's? Or would it be better to fight - and perhaps die - in the long, vicious war with the French?

Catherine Jinks's award-winning Pagan series are international bestsellers. Now her action-packed epic continues with Book Five of the Pagan Chronicles - Pagan's daughter, Babylonne, is as feisty, funny and irresistible as her famous father.

'Full of the richly-textured, high-smelling, highly individualistic atmosphere of the Middle Ages,

Catherine Jinks's Pagan series offers unforgettable characters in an extraordinary setting and time,

presented in crisp, pungent prose.' - Sophie Masson